SCRC to MEET - MARCH 14, 2020
Please join us for our monthly meeting on Saturday, March 14th at our new Rochester location at 724 Columbus Avenue at 9:00 AM. Our meetings are open to all area Republicans and guests are warmly welcomed. We are committed to electing Republicans in Strafford County and if you are too, then you need to join us and become a part of our efforts. Your help, no matter how much, will go a long way toward finding, supporting and electing our candidates in the fall.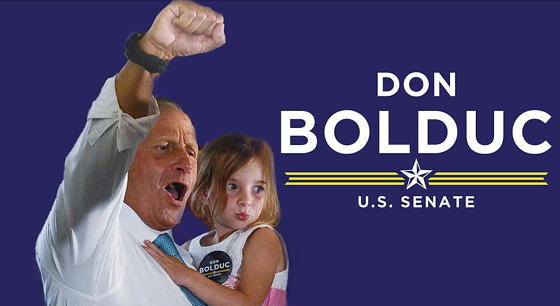 This month we'll be welcoming US Senatorial candidate, General Don Bolduc and US Congressional candidate, Matt Mayberry as our guest speakers. On our agenda will be discussion of the upcoming State Convention on May 2nd, discussion and votes on proposed bylaw amendments, and plans for our upcoming fundraising events including our Major Waldron event and our annual picnic.
We encourage all voting members and associated members to attend and if unable to please contact us to be excused. Meeting begins promptly at 9:00 AM but please come earlier to meet and mingle and enjoy coffee and snacks. The location can be found by going toward town after Exit 12 off the Spaulding Turnpike. It's the yellow restaurant on the right near the intersection of Brock Street.
Phyllis Woods, Chairman