SCRC Meets Governor Gilmore - March 12, 2015
The Strafford County Republican Committee would like to invite you to "Politics and PotLuck" - an informal dinner and discussion with former RNC Chair and Virginia Governor Jim Gilmore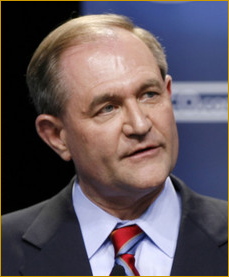 Thursday, March 12th at 6:30 PM at the the McConnell Center Cafeteria, Locust Street Dover, NH.
The McConnell Center is located next to the Dover Library.
There is no charge for this event, just come, enjoy and participate.
If you would like to bring something to share, please contact Matt Mayberry at 603.969.7077 but there is no obligation to do so, just please attend.
---
SCRC Meets Senator Ted Cruz - March 15, 2015
The Strafford County Republican Committee would like to invite you, at no charge, to Chili and Chat with Texas Senator Ted Cruz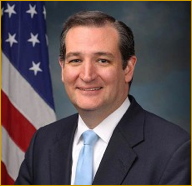 Sunday, March 15 at 12:30 PM at Turbocam on Redemption Drive in Barrington, NH
IMPORTANT: This is NOT the Turbocam on Route 125. Travel north on Route 9 from Calefs and Redemtion Drive will be on your right.
There is NO Charge for this event We want you to meet the candidates, hear what they say and ask questions.
Any questions please contact Matt Mayberry at 603.969.7077 or mattmayberrynh@gmail.com
---
~~~~~~~~~~
The Extra Mile is Rarely Crowded
WELCOME!
~~~~~~~~~~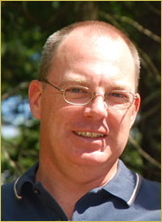 I noticed something about those who do go the extra mile, they are a lot of fun to hang with. The can-do gang are rarely morose or self-pitying. Life is too short and busy for them to obsess about the inevitable setbacks in life. The momentum of their positive attitude and the example of their friends carry them past the sticky patches. If you need something done, ask a busy person - one of the extra-milers. Even better, pitch-in and you won't have to ask - they'll notice.

The people you'll meet here come with a wide and diverse pallet of talents, jobs and backgrounds. Like you, they have busy lives and demanding responsibilities. They noticed that Strafford County and New Hampshire are in trouble. And they couldn't just walk on by. Nor leave it to someone else to fix. Can you?


Samuel Adams: "It does not require a majority to prevail, but rather an irate, tireless minority keen to set brush fires in peoples minds."

If you desire to rekindle the flames of Liberty, Free Enterprise and Pride in our Nation, State and County. If you can imagine all that and more, then join us. You'll make more than fast friends, you'll make a difference.

Bill O'Connor
Chair