---
Navigation
---
---
Welcome to The Strafford County
Republican Committee Website
---





SCRC Meeting - August 30, 2014
The next SCRC meeting will be on Saturday, Audust 30th at The Pink Cadillac Diner. The Meeting starts at 9 AM but the diner is open for breakfast at 8:00 AM.
SCRC August Town Hall Meetings with Candidates
The SCRC will be hosting the remaining town hall meetings in August on the 18th, 19th and 20th with candidates Frank Guinta, Andrew Hemingway, and Jim Rubens. These will be held at the Dover Public Library, 73 Locust Street, Second Floor at 6:30 PM. Please see our latest SCRC NEWLSETTER for more information.



~~~~~~~~~~
The Extra Mile is Rarely Crowded
WELCOME!
~~~~~~~~~~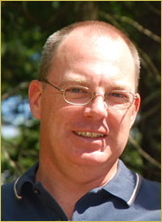 I noticed something about those who do go the extra mile, they are a lot of fun to hang with. The can-do gang are rarely morose or self-pitying. Life is too short and busy for them to obsess about the inevitable setbacks in life. The momentum of their positive attitude and the example of their friends carry them past the sticky patches. If you need something done, ask a busy person - one of the extra-milers. Even better, pitch-in and you won't have to ask - they'll notice.

The people you'll meet here come with a wide and diverse pallet of talents, jobs and backgrounds. Like you, they have busy lives and demanding responsibilities. They noticed that Strafford County and New Hampshire are in trouble. And they couldn't just walk on by. Nor leave it to someone else to fix. Can you?


Samuel Adams: "It does not require a majority to prevail, but rather an irate, tireless minority keen to set brush fires in peoples minds."

If you desire to rekindle the flames of Liberty, Free Enterprise and Pride in our Nation, State and County. If you can imagine all that and more, then join us. You'll make more than fast friends, you'll make a difference.

Bill O'Connor
Chair
Strafford County Republican Committee Meeting Information
The Strafford County Republican Committee will hold its regular, monthly business meetings on the third Saturday morning of each month at 9:00 AM with possible exceptions due to holiday conflicts (Thanksgiving and Christmas), weather events, etc.

Please mark your calendars. Further details on speakers and unique scheduling will be posted as we receive them.

Those wishing to submit events for posting should contact: Chairman Bill O'Connor ~ 603-944-5457 or Mac Kittredge ~ 603-534-4243 Mac1853@MyFairPoint.net

The meetings will be held at the Pink Cadillac Diner in their function room, 17 Farmington Road (Route 11), Rochester NH 03867. The function room will be open at 8:00 AM if you wish to come early and order breakfast from the regular menu or just socialize.
NH GOP Grassroots Givers Program
Please click on the graphic to find out what this is all about!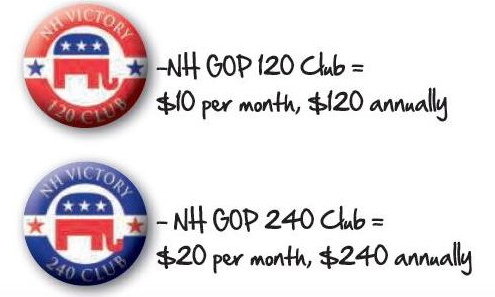 Latest News
Top
---
Outside Links
---
---
Strafford County
---
Please send updates...